Welcome to
DeWolfe Crane Service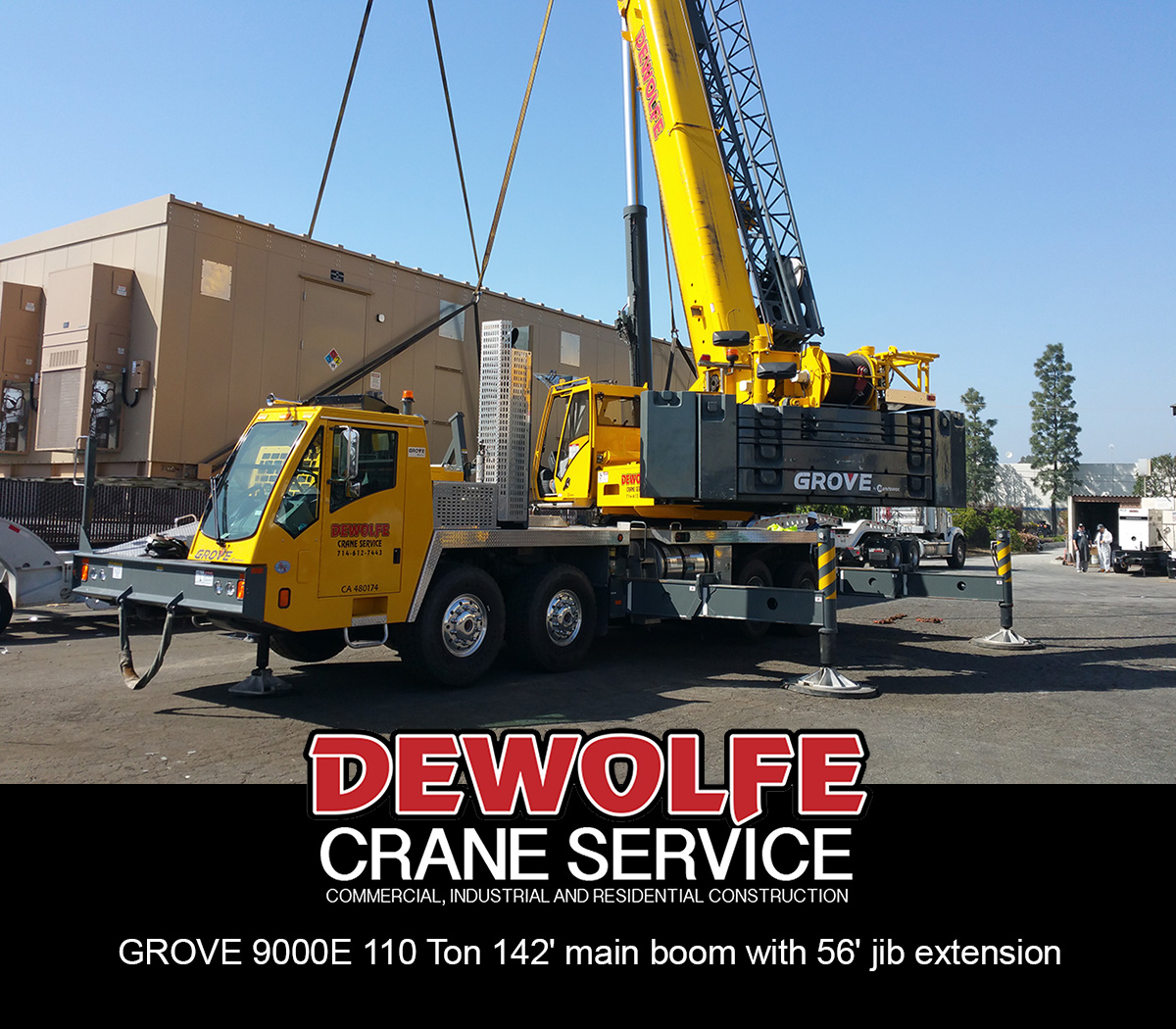 At DeWolfe Crane Service, we'll get the job done. Whether it's commercial, industrial or residential, you can rest assured we have you covered, and not only with experience, but flexibility, certification and insurance.

30 Years Experience
DeWolfe Crane Service has been operating in San Bernardino, Orange County and Los Angeles for over 30 years.

OSHA Certified Cranes
When you're dealing with the kind of weight we do, you want to be sure that your cranes are Cal-OSHA certified.

Signatory With Local 12
Being signatory allows us to work union and non-union. It also allows us to hire from a very experienced labor pool.

$6,000,000.00 General Liability Insurance
Having this amount of Insurance allows us to work on all of our customer's projects – big or small.
Call, email, or fill out our form and we'll get back to you as soon as possible