OSHA Certified Cranes in Sunset Beach
DeWolfe Crane Service, with over 30 years of experience in the crane rental industry, has the ability to provide a better crane rental service for their customers. Most of our operators have 30 plus years of operating cranes in Southern California and have been involved with almost every type of construction project. Centrally located in Stanton, we can reach most of Southern California in a minimal amount of time, including Los Angeles, Riverside and San Bernardino counties. Emergency and last minute calls are responded to quickly, 24/7 and we have zero accidents and zero injuries, as well as 71% EMR on our Workers Comp. We also have 6 million in General Liability coverage. We carry this high limit to insure that we can be available to work on all of our customer's projects.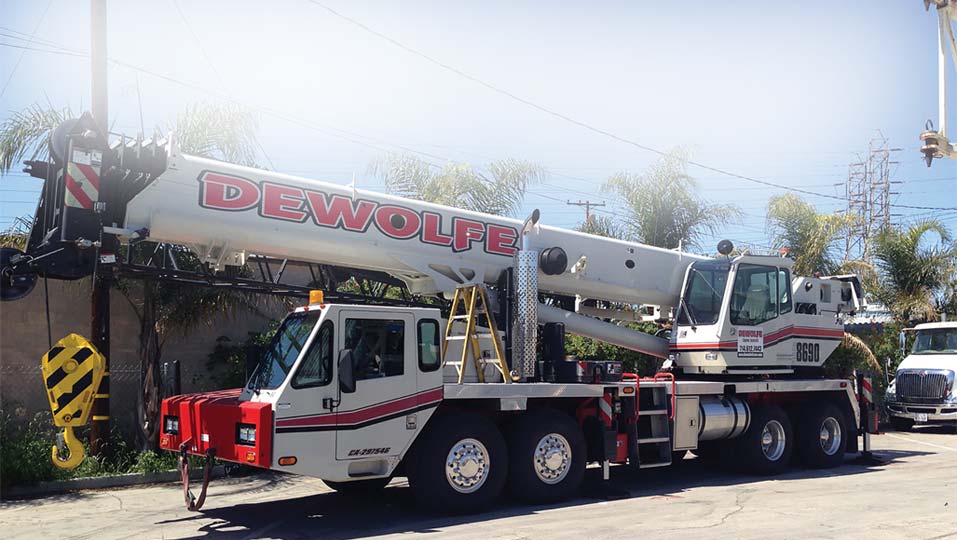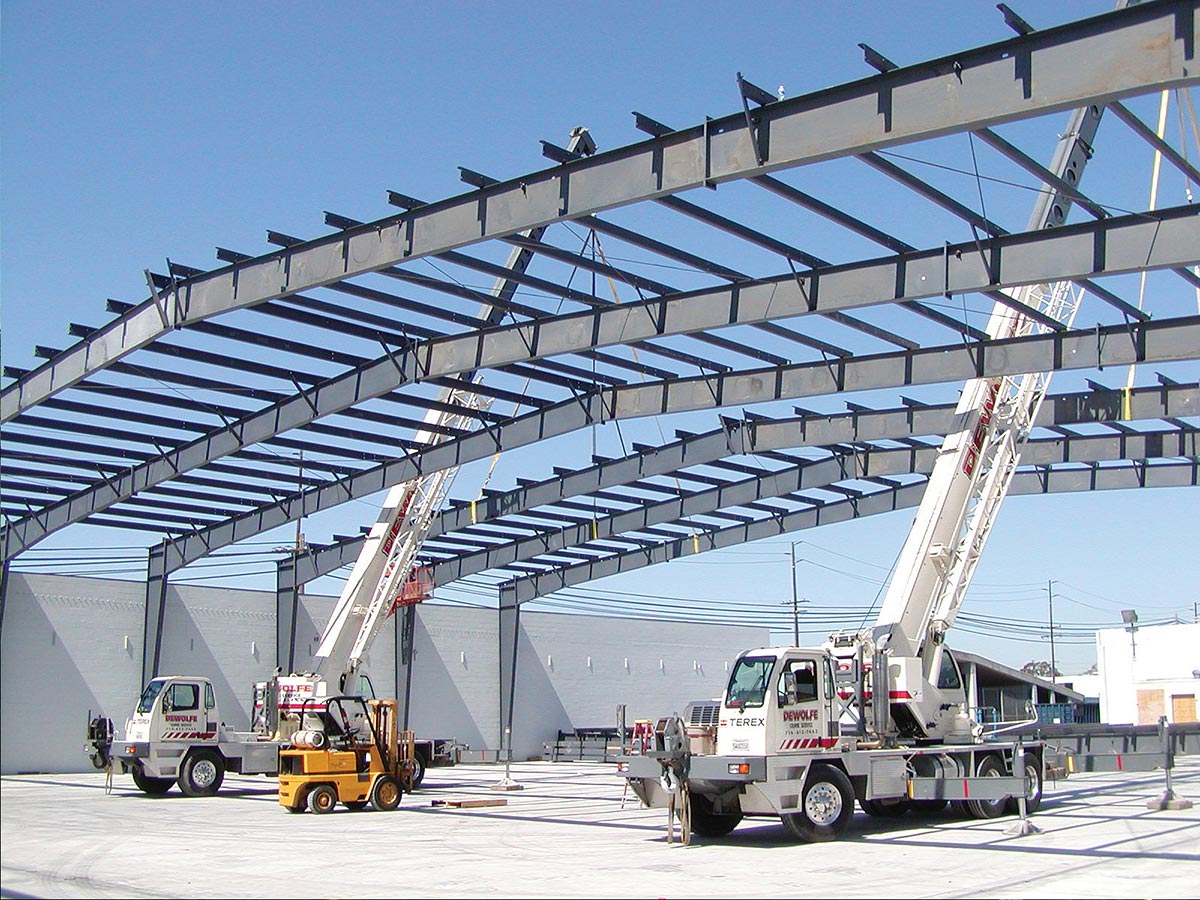 From when we first receive your call, we listen to your job description and concerns. If you and or we feel a job walk is necessary, we will gladly walk and measure your job at no cost to insure the proper crane and rigging will be used. With our experience, we understand that attention to detail, communication between the customer, office and crane crews is the best way to avoid job site issues. When we dispatch our operators, we give them all the available relative information to insure that your job is completed safely and efficiently. If a project is beyond our equipment's capacity we have great referrals to assist you.
Projects
Infrastructure : Freeway Bridges, Foundations and K-rail, Water Treatment Plants, Railroad Construction, Underground Vaults (Storm Drain and Electrical)
Commercial : Structural and Reinforcing Steel, Concrete Formwork, HVAC, Wood Framing, Glazing and Landscape (Trees)
Marine : Docks, Piling, Boats, Equipment and Repair on Commercial Ships
Telecommunication : Monopoles, Antennas, Cabinets, Shelters and Concealment
Electrical : Transformers, Switchgear Buildings, Vaults, Solar, Light Poles
Residential : Structural and Reinforcing Steel, Trusses, Pools, Spas, and Trees
Freight: Equipment, Crates and Containers up to 100,000 lbs.
Specs
Labor Affiliation : Signatory with Local 12 Operating Engineers. Being signatory allows DeWolfe Crane Service to work on all projects union and non-union. This also allows us to choose from a very experienced labor pool when hiring is required
Licenses, Certifications and Identifications : Crane Operator Licenses, CDL, TWIC, OSHA 10
Equipment : Current OSHA certifications
Rigging : Certified and load tested wire rope slings, nylon belt slings, endless polyester slings, shackles, street and shakeout hooks, 'S' and 'C' links, skookum blocks
Accessory Equipment : Certified 3-man basket, 4′ x 8′ x 2′ dump bin, spreader bars up to 50 ton X 30′, airport flags and lights, anemometer, secure 2-way radios for signaling, fall-protection harnesses
Services : Certified Riggers, Job Walks, Permits (Street Use, Overweight Travel and FAA) 3D Lift Plans and worksheets. Additional Insured certificates, Crane and Operator Certificates, JHA's, certified payroll reports, OCIP's, labor compliance documents and other documents as required by customer and/or general contractor